LEMS Backwoods Seasoning Jerky Mix Review
I like jerky. And as I have the diabetes, if I can find one without added sugar, it's a great low-carb snack. Friends of mine had been bragging about this fancy brand out of the Napa area, Krave, and I finally got around to trying it and wasn't impressed. I won't finish the package even. I wrote about it the other day.
So I decided to make a batch on my own, and had this package of seasoning sitting around, from LEM Products, a company I do business with when I make sausage. They have everything you'd need for making sausage or other processed meats at home, like stuffers, casings, seasonings.
The mix (Salt, Worcestershire Powder (Dextrose, Caramel Color [Sulfites 140ppm], Monosodium Glutamate, Garlic Salt, Carboxymethyl Cellulose, Chili Pepper, Spices, Mustard, Malic Acid, Natural Flavorings [Spice Extractives], Onion, Less Than 2% Silicone Dioxide Added To Prevent Caking), Paprika, Granulated Garlic, Monosodium Glutamate, Red Pepper, Dextrose, Spices And With Less Than 2% Tricalcium Phosphate Added To Prevent Caking) goes in a non-reactive bowl with 2 pints of water, and you slice your choice of protein (I used bottom round beef) as large/small, thick/thin as you like and marinade it for at least eight hours. I went 18 hours and added a half teaspoon of liquid smoke to the brew, too, as I'm making my jerky in the oven, not a smoker.
Place the protein on a wire rack, on top of a sheet pan to catch drippings, turn on your oven to its lowest setting, and place your pan in the oven with the door cracked open.
I also put in some mesquite chips, not sure if that will add anything other than to smoke up the house. (In the ramekins at the left of pic, smoking supplies are available at your nearest Gander Mountain).
Keep checking hourly it til it reaches the consistency and dryness that suits you. It'll take hours. At two hours, the pieces are fairly dry, and I flipped them. Three hours, pretty good, a little crispy, still a little chewy (btw, the oven is at 175) . I finally pulled mine at four hours (pictured). I'm very happy with the results. Chewy, but not hard. I guess I will store in baggies to retard the potential for mold.
If you were going to make a goodly amount for your own use or gifts, I would suggest five pounds of meat, and a good knife will cut the beef thin enough for most people – if you want ultra thin, use a slicer!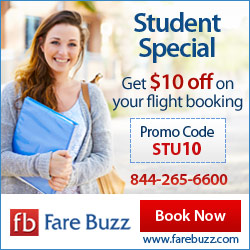 LEMS Backwoods Seasoning Jerky Mix Review