Archive for the 'Sausage' Category
Chorizo is a type of pork and/or beef sausage which differs in different parts of the world. Spanish chorizo is a smoked, cured, sausage, often sliced and eaten like salami.
It's seasoned with hot peppers and pimento. Chorizo found in Mexico and Mexican-American dishes in the US, tends to be ground meat and fattier. It generally doesn't have the 'heat' that the Spanish variety does, as it uses a different kind of peppers.
In an effort to expand their market, traditional US sausage manufacturers like Johnsonville and Hillshire Farms, are adding different spice combinations to traditional smoked sausage (bun size), and giving them different varietal names, like Cajun Andouille, "New Orleans Style," Polska Kielbasa, "Italian," "Texas Hot Links" and so on. To me, there isn't a whole helluva lot of difference in how they taste, and certainly they are all the same in the grind and texture of the non-natural casing.
"Parkview" is Aldi's in-house brand of some of their sausage products, and I've written about quite a few of them before.
This week I noticed a new one "Chorizo Smoked Sausage," and I picked it up to try. Like many of Aldi's smoked sausage products, there are manufactured by Salm Partners in Denmark, WI.
As I referenced above, most of these types of smoked sausage are indistinguishable from each other, with the exception of a slight variation in taste. With the "Chorizo," Parkview is heavy on the peppers, and this one is hot. Hotter than similar products.
Great on the grill or in a fry pan. I liked 'em.
Parkview Chorizo Smoked Sausage Review
Parkview is Aldi's house brand for many of their meat products. Their " Parkview Hot Italian Sausage," is a smoked sausage, whereas most companies (and grocers) sell their Italian sausage as "fresh" (uncooked).  Smoked sausages like hot dogs, are fully cooked, so they only require a quick heat and eat, if that's your preference.  This product is made for Aldi by Salm Partners in Denmark, WI.  They specialize in 'cooked in the package' meat products.
This is a "skinless" product meaning it's not in a natural casing. The casing is made from collagen and is very thin, so that tactile experience that usually comes with biting into a sausage is not there.  It's also truly "hot," meaning it's a lot spicier than most of the big name offerings.
I've reviewed other Parkview products in the past, including Hot and Spicy Smoked Sausage, Cocktail Links, and Beef Wieners. Aldi markets consistently reliable products at value prices.
Parkview Hot Italian Sausage Review
LEMS Backwoods Seasoning Jerky Mix Review
I like jerky. And as I have the diabetes, if I can find one without added sugar, it's a great low-carb snack. Friends of mine had been bragging about this fancy brand out of the Napa area, Krave, and I finally got around to trying it and wasn't impressed. I won't finish the package even. I wrote about it the other day.
So I decided to make a batch on my own, and had this package of seasoning sitting around, from LEM Products, a company I do business with when I make sausage. They have everything you'd need for making sausage or other processed meats at home, like stuffers, casings, seasonings.
The mix (Salt, Worcestershire Powder (Dextrose, Caramel Color [Sulfites 140ppm], Monosodium Glutamate, Garlic Salt, Carboxymethyl Cellulose, Chili Pepper, Spices, Mustard, Malic Acid, Natural Flavorings [Spice Extractives], Onion, Less Than 2% Silicone Dioxide Added To Prevent Caking), Paprika, Granulated Garlic, Monosodium Glutamate, Red Pepper, Dextrose, Spices And With Less Than 2% Tricalcium Phosphate Added To Prevent Caking) goes in a non-reactive bowl with 2 pints of water, and you slice your choice of protein (I used bottom round beef) as large/small, thick/thin as you like and marinade it for at least eight hours. I went 18 hours and added a half teaspoon of liquid smoke to the brew, too, as I'm making my jerky in the oven, not a smoker.
Place the protein on a wire rack, on top of a sheet pan to catch drippings, turn on your oven to its lowest setting, and place your pan in the oven with the door cracked open.
I also put in some mesquite chips, not sure if that will add anything other than to smoke up the house. (In the ramekins at the left of pic, smoking supplies are available at your nearest Gander Mountain).
Keep checking hourly it til it reaches the consistency and dryness that suits you. It'll take hours. At two hours, the pieces are fairly dry, and I flipped them. Three hours, pretty good, a little crispy, still a little chewy (btw, the oven is at 175) . I finally pulled mine at four hours (pictured). I'm very happy with the results. Chewy, but not hard. I guess I will store in baggies to retard the potential for mold.
If you were going to make a goodly amount for your own use or gifts, I would suggest five pounds of meat, and a good knife will cut the beef thin enough for most people – if you want ultra thin, use a slicer!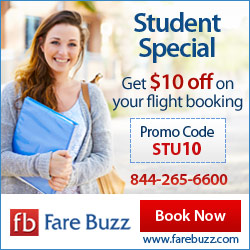 LEMS Backwoods Seasoning Jerky Mix Review
Greeks began arriving in Chicago around the 1840s, mostly off ocean freighters where they worked as crew and captains.
Many originally settled in an area of the West Loop, and took up jobs operating food carts, until they saved or pooled their dough to open small cafes in the area now known as "Greektown."
Around about 1971, the "Greek Islands" opened their Greektown location, and many credit the restaurant with introducing Saganaki (which at the time, my toddler called "cheese on fire") and gyros to American diners.
The immense popularity of the Greek Islands (they import many of their ingredients from Greece) led them to open a second location, in the Western Suburb of Lombard, IL.
We hit it up the other night, were very well fed, very well taken care of by the waitstaff, and it was a great value –  four dinners with many appetizers and drinks for less than two C notes.
The restaurant has a lengthy appetizers menu, so I went all tapas for my dinner, and ordered a number of small plates (NOT TO SHARE, JUST FOR ME! LOL).
They were all great.  House made hummus, saganaki, the Greek pork sausage Loukaniko (which is made with a hint of citrus peel) and a plate of feta and olives. Accompanied by house baked fresh bread and/or pita.  Swell.  Other entrees at the table included the whole sea bass imported from Greece (server filets at the table), and the Mahi Mahi kabob.  Both were superb. Sides that come with the entrees could be improved a bit. The menu also gives you the option of "building your own combo" with two or more mains, which is nice.
Menu.  Greektown (Chicago) businesses and event calendar.

Greek Islands Review

>
Hillshire comes out with a version of "lunchables" for adult palates, and they are high quality and valued priced.  I found them at Target at 2 / $5. The one(s) I picked up included dry salami, smoked gouda, and toast rounds.  I was happy with all of it.
The "real" lunchables, the meat and cheese is such crap. Ick.
So I recommend these, and they are packed with protein, if you're concerned about your daily intake.
These are packed for Hillshire by Sugar Creek Packing, in Washington Court House, Ohio.
Hillshire Small Plates Snack Review
My best bud in college was from Rockford, Illinois, and we'd go down there on occasion; I returned with him a little later in life for his first (of 4) wedding, and when he relocated from Rockford to San Jose. He invited several of us to help with that move, unfortunately, he bought several cases of beer PRIOR to us helping, so you know how that went. Then he and I headed across country in his 240-Z testing its upper limits of MPH, and that tale has a number of anecdotes that don't belong on a G-Rated website.
Back then, Rockford was really a blue collar, manufacturing town, producing heavy machinery, furniture, and even bombs for awhile. These days the largest cmployers are hospitals and government, tho twenty miles east, in Belvidere, IL there has been a huge Chrysler plant for a number of decades. Currently they are puking out some Jeep models.
During our visits, we used to hit a favorite dive bar of his, and I went in search of it during a recent drive through town. It's still there, but no longer qualifies as a 'dive,' the menu is all chi-chi now and they even take reservations.
So I zipped around in search of a new dive bar, and found one on the south side of the city, "Opsahl's Tavern."  It's on the southern edge of the city, just a bit off US 20. I think it fits all the requisite definitions for a dive bar, no fancy interior, a crowd of regulars early in the morning, in a constant state of remodeling, bits and pieces to be installed sitting around.
But they have a very pretty menu (below) and are "famous for their burgers and pizza."  So I ordered a pizza. My usual, sausage, green olives, double cheese, thin crust. Double cheese was a mistake as they are very generous with the cheese in the first place.  This is a pie with a lot of sauce, and it's flavorful. Sausage chunks were  a nice size, and the sliced olives were the "Sicilian style" (marinated and herb-y) that pizzeria supply houses sell, and I like a lot.
My pic of the pie is not as pretty as it was in real life —  as I had a pizza catastrophe going out to the car – I dropped the box. Which tended to shift some of the toppings – drastically.  I didn't actually cry, but I could have.  Anyway, it's a great pizza. The local radio station apparently did a review, he wasn't as enthused as I was, course I'm the expert, aren't I?  Check out Opsahl's if you get to Rockford. Two locations now.
Opsahls Pizza Review
Don't bother trying to find anything out about this product online, I spent a bunch of time doing that and came up pretty short.  I can't even tell you exactly where I purchased it, other than a suburban Chicago grocery.  So a lot of this should be prefaced with "apparently."
This product is made in Harvard, IL, it seems by Jones Packing Company, which started in 1952.  Harvard is the most distant NW suburb reached by commuter rail in the Chicago area.  A pic of (apparently) Jones is below.
According to the USDA establishment number of the package, the product is actually produced at Roma Packing, Inc., in Chicago. (pic below).
This is a pure pork sausage, described on the package as "hot."  It comes in a clear vacuum pack, and contains the same types of herbs and spices one would find in traditional "hot" Italian sausage, i.e. fennel.
I split the package in two, and fried half of it until it was crumbles, and used it to top a home made pizza last night.  The balance was made into patties for breakfast this morning.
In both cases, the product pleased me very much.  It's a very fine grind, so it is easily chewable. (Some pork sausages seem "tough").  The flavor is outstanding, and there is a little bit of heat, as advertised.
I'll buy it again if I can find it.  One story I read referred to Jones Packing having their own retail store, which I'll go check out.
Gramma Pearls Sausage Review
Couple weeks ago, I wrote about my visit to the Bulgarian grocery in Chicago.  One of the items I picked up was "Sujuk" sausage, which wikipedia defines as "a Sujuk is a dry, spicy sausage which is eaten from the Balkans to the Middle East and Central Asia."
It has slightly different spellings by country. This is a pork, beef, seasoning link in a natural casing, sold raw. The label suggests it's perfect for the grill or breakfast.
I really enjoyed it.  It's full of flavor which resembles the source muscle, with a firm and chewy texture.  Much like the Spanish dry chorizo, but without the heat.  The density makes me think it might not be so manageable on a bun, but it was sure delicious pan-fried and sliced.
Sujuk Sausage Review
Hit another ethno-centric market this weekend;  Malincho promises a full selection of Bulgarian meats, cheese, canned and boxed groceries.
They didn't disappoint, although the store was considerably smaller than I imagined it would be, having based my impression via their online presence.
They have a good selection, but if you don't speak or read Bulgarian, be sure to take along the Google translate app. While most imported groceries I see have a 'stick on label' with English ingredients and nutrition, most items here didn't.
The freezers are full of specialty meat products, primarily made by Tandem, a Bulgarian company that purchased a small processor in Schaumburg, IL (pictured below)  to make and distribute Bulgarian specialty meats.  There are a lot of great dried salamis and related products that I was happy to pick up. Also grabbed some imported cheeses, fruit juice, and olive pate.
I'd hit it again.  It's got a small sign in a strip mall off Mannheim, so keep your eyes peeled to the right if traveling north!
Open daily at 1475 Lee St, Des Plaines, IL 60018, and some items are available to purchase online.  Prices in the store seem very reasonable.
Malincho Euro Market & Deli Review
If you stop by our website on occasion, you know I've reviewed a large number of frozen pizzas, including several of the "Chicago Deep Dish" ilk, like Lou Malnati's, Ginos, Edwardos.
Now I'm gonna stop right there for a sec and say personally, I don't think Chicago pizzas should be called "deep dish," as that term has been hijacked by pizza makers all over the country and almost always describes a pie with a very thick crust –  lots of bread under the usual toppings.
"Chicago-style pizzas"(which you shall refer to them from this day forward) are DEEP, yes, but not because of a thick bready crust. They are DEEP because they are cooked in a deep pan, and have a HIGH but THIN crust. The depth hides all the deliciousness stuffed in, in the "Chicago order," crust cheese, meat, tomato sauce.  That's right, sauce on TOP. Are we clear?
There's more than a couple guys who say they invented this concept. I go with the Ike Sewell version, who cooked up the first one at Pizzeria Uno in
downtown Chicago in the early 1940s.  Let's leave it at that.  Ike's pies were so popular that soon he created a sister restaurant (Pizzeria Due, natch) and started franchising, with the license for the first four going to a group of businessmen in Boston.
When Sewell died, the Boston group bought out the original restaurants, name and recipes, and set off a go-go growing a chain of restaurants that bore a limited resemblance to the originals; the chain is called Uno Pizzeria and Grill.
They stuck with  the original pizza offering, but have a very extensive menu in addition, like nearly any fast casual restaurant these days.  They are in about 20 states, find one here.
Although a bit spendy, the Uno frozen pizza is about as good as it gets in this segment. It bakes up well (about 40 minutes), has a nice crisp outer crust, fresh chopped tomatoes in the thick sauce, ample cheese and flavorful sausage. (I had the sausage variety, there are others).
I have one beef…er pork…about the pie.  The sausage bits in pretty small, and other "Chicago style" pies feature a slab of sausage covering the entire pie, crust to crust. As a sausage lover, I like that.
So the sausage bits on an Uno aren't a deal killer for me.
The Uno frozen division also makes a more traditional round thinner crust. Their USDA inspected factory in Brockton MA is pictured below.
UNO Deep Dish Pizza Review