Archive for the 'Home Cooking' Category
When I made my initial foray to America's foodie wonderland, Jungle Jims in Cincinnati last week, one item I picked up was a local product, Queen City Smoke Sausage.
(The official sausage of the Reds, apparently). Sausage is a big deal in Cincinnati, as is German food in general.  So popular, the city celebrates its sausage heritage with a weekend fest in July, with two to three dozen purveyors offering their sausage and related wares.
A skinless, smoked sausage of pork and beef, mildly seasoned, is called a "Mettwurst" or simply a "Mett" in this part of the country.
A traditional Mett in Germany is usually pork only, cured and smoked, and strongly seasoned with spices and garlic.  Although even in Germany, you'll find different versions of the "Mett."
Two states away, in Wisconsin or Illinois, this exact flavor and texture of skinless sausage would be called a Polish, or kielbasa.  Queen City brand is one of the more popular local processors, around since 1965, and in addition to smoked sausage, they offer a Mett in a natural casing, fresh Chorizo and fresh Italian, bratwurst,  cooked bockwurst, bierwurst and smoked andouille. Different sizes of wieners and dinner franks, sliced deli meats, ham, roast beef, and a few other items.
I did mine in a cast iron skillet and put a little char on them.  I do that to emulate a natural casing, as I prefer casings to skinless.  That's just me. They go on a plain bun with yellow mustard and/or kraut.  Ingredients are beef and pork and seasonings (first one listed is mustard), but also corn syrup solids, and that's not a personal preference of mine at all. Sweet and savory clash, in my mind. Overall, I liked it, and I'd buy it again and like to try some of their other products.
If you can't find Queen City's products at a store near you,  they are also available online. I purchased the 14 oz package which contains six sausages. Larger sizes are available.
The bottom picture below is Queen City's factory, located in the part of the city that used to be known as "Porkopolis," due to the large number of slaughter and packing houses in the 'hood.
When you request bacon in the US, you know what you are going to get. Smoked/cured thin slices of pork belly, with streaks of fat parallel to streaks of delicious meat.
Unless you request "Canadian Bacon" which is neither Canadian nor bacon, but very lean sliced pork loin,  cured and smoked. Outside of the US, "American style" bacon is often referred to as "streaky bacon."
Not so in other parts of the world, where you can be faced with a number of choices.  In the UK and other remnants of the Empire, where you will most often be served what is referred to in the US and Canada as "back bacon," thin slices of smoked (or not) pork cut from both the loin and a small bit from the belly.  It is cut from the same part of the hog as pork chops.
Order a "full breakfast" in England, and it will come with a couple slices of back bacon, sausage, eggs, baked beans, mushrooms, and toast. Maybe a grilled tomato. Depends on what part of the country you are in.
All this to say, in my recent visit to the mecca of foodie groceries, Jungle Jims, there are many choices of bacon to put in your cart, including a number of selections not made from pork. (My father was a habitual beef bacon consumer. It's very lean, pretty chewy, but very tasty).
I picked up a pack of "Winston's Irish Bacon," which, to my surprise, is made here in Chicago. I've never seen it before, but apparently, Winston's is a fairly old company specializing in Irish foods, they are wholesale processors, but also have a couple of markets and a restaurant.
Anyhow, Winstons bacon is delish.  I'm eager to track down some of their sausages and whatever else they got. Their factory/store is on the far south side of Chicago, but probably worth a drive. I'm a sucker for new sausage suppliers!
In the end, quality bacon at my house nearly always leads to a gooey fried egg sammich. Today was no exception!
Winstons Irish Bacon Review
Winstons Irish Bacon Review
While there are a multitude of styles of "BBQ" in the US, it's generally thought that the top three are Texas, Memphis, and Carolina.
As a result, many BBQ restaurant chains have been spawned in those areas, including the mini-chain of Corky's, born in Memphis, five minutes from Elvis's house.
Corky's opened the doors in the 1980s, and has spread throughout the metropolitan area and a few neighboring states.
Fairly standard fare on the menu, brisket, pork, ribs, chicken, and a few local preferences, catfish, spaghetti and more.
You can buy Corky's grub online by the pound, and have it shipped to you, or bump into it, like I did, at WalMart. So add Corky's to the list of restaurant branded foods that will eventually occupy every grocery shelf and freezer. That's what the experts predict, anyway.
The 12 ounce sliced pork dinner comes with beans and applesauce. Prep is a couple minutes in the microwave or 30 minutes in the oven. I chose the latter. Given the choice, I always choose the latter. (I have this quirk, with no scientific evidence, I think microwaves tend to break down the muscle in meat, and I don't like the resulting texture).
So thirty minutes later, out of the oven, and I tackled the beans first. They're good. I was expecting more brown sugar taste, it wasn't there, and for me, that's a good thing. The have a slightly smokey flavor with is an added ingredient, not part of the process. There's no obvious evidence of the other ingredients, meaning, you don't see chunks of bacon and such.
On to the meat. I like pulled pork, I make it myself at home, so easy in the crockpot, throw it in before leaving for the plant, ready when I get home. This is shoulder meat, which is the right choice for pulled pork, at least most 'experts' say so. There's a modest amount of sauce in the meat tray.
And the meat is restaurant perfect. Irregularly sized bits of pork, nice smoke, great texture, (which I don't think I would have got in the microwave), mild sauce. More than an adequate amount to satisfy more appetites. I wish they sold it on its own in the grocery, by the tub, I'd be a customer. Well, maybe they do, and I'm just not aware. (You can buy it all by its lonesome online, in 3 or 6-pound tubs). It's a little too spendy for me but at least shipping is included.
I even like the applesauce, which isn't really a sauce, but chunks of apple "sauced." Does include high fructose corn syrup as an ingredient in that, not sure that's necessary.
Dinner clocked out at four bucks. Worth it, I think. I'd do it again. I will do it again.
Other varieties are available as well.
The company is obviously serious about cracking the grocery segment, as they didn't sub the product out to some other manufacturer, but have their own USDA inspected plant in Memphis. (pictured below).
Ingredients: Bar-B-Q Pork Shoulder, Apple Filling (Prepared With Sodium Sulfite And Calcium Chloride), High Fructose Corn Syrup, Water, Sugar, Modified Corn Starch, Contains 2% Or Less of The Following: Lemon Juice, Apple Juice Concentrate, Potassium Sorbate (As A Preservative), Cinnamon, Salt, Citric Acid, Nutmeg. Baked Beans (Prepared Navy Beans, Water, Sugar, Brown Sugar, Corn Syrup, Salt, Food Starch-Modified, Bacon, Dextrose, Spice, Caramel Coloring, Onion Powder, Hydrolyzed Corn Protein, Natural Smoke Flavor, Garlic Powder, Partially Hydrogenated Soybean Oil, Natural Flavorings, Seasoning (Brown Sugar, Mustard, Dehydrated Onion, Green Bell Pepper, Spice)) Bar-B-Q Sauce (Water, Tomato Paste, High Fructose Corn Syrup, Molasses, Distilled Vinegar, Brown Sugar, Salt, Worcestershire Sauce (Distilled Vinegar, Molasses, Corn Syrup, Water, Salt, Caramel Color, Garlic Powder, Sugar, Spices, Tamarind, Natural Flavors), Cayenne Peppers, Natural Smoke Flavor, Dehydrated Onions, Soybean Oil, Dextrose, Dehydrated Garlic, Spice And Spice Extractives, Xanthan Gum, Sodium Benzoate, (Preservatives), Guar Gum, Ascorbic Acid.
Corky's BBQ Frozen Pork Meal Review
Corky's BBQ Frozen Pork Meal Review
The restaurant part of the legend of the Billy Goat Tavern began on Chicago's South Side in 1934. Greek immigrant William Sianas paid $205 for the Lincoln Tavern.
In 1964, Sianas moved the bar to its current subterranean location, and it's here, underneath Chicago's Wrigley Building on Michigan Avenue, that the modern part of the legend originated.
The bar was located midway between the Chicago Tribune Tower and the rival Chicago Sun Times building; it became a popular hangout of reporters trying to steal each others scoops (or brag about their own).
1978,the 3rd season of Saturday Night Live, and cast members John Belushi, Dan Akroyd and Bill Murray did a sketch about the fictional "Olympia Cafe" which paid homage to the proprietor and staff of the Billy Goat. At the Olympia there was no food choice other than cheeseburgers and chips, no drinks but Pepsi, and the refrains uttered comedically by Belushi (with a "Greek accent") were actually heard frequently at the Billy Goat.
Fast forward today the Billy Goat has multiple locations, but the ambiance of the original remains intact. As you walk down the stairs from Michigan Avenue, you might think you're walking into the river or some dark hell, but at the bottom the welcome neon of the Billy Goat beckons you in.
They have apparently made a licensing deal with Devanco, a Chicago foods company that started in 1993 and was purchased and amped up in 2004. Previously, they sold mostly supplies to Greek restaurants, like gyro meat, pitas, and sauces.
They've expanded to the retail arena, and in addition to  Greek offerings like a home Gyro Kit, they manufacture and distribute foods for Mike Ditka's brand. Their (his) version of Italian beef is superb.
This week (4/24/17) Devanco started selling 2 pound boxes of 100% ground beef patties with Billy Goat's name on them; there are two versions, 5 patties to a pound, or 3 patties to a pound. The two pound boxes check out at over $12, and that's a lot.
The patties are made in Devanco's suburban Chicago plant (pictured below).
I've tried quite a few 'heat and eat' burgers, and not really been happy with them, and especially those that are restaurant branded like Trader Joe's, Pasture Perfect Kobe, Fatburger or Steak N Shake.There are both raw products (like Billy Goat's) and there are some fully cooked patties available as well, like Ball Park brand's version. I've also tried maybe dozens of microwave, c-store, vending machine burgers, you can find those on the site by searching for "gas station food" or "heat and eat."
The cooking instructions for the Billy Goat are no different than most frozen patties, skillet, medium heat, 3-4 minutes one side (until the juices start to ooze through), flip, couple more minutes.
I was eager to taste these since they have zero additives.  As in NONE. Some brands of  frozen patties include beef broth, cow heart(!!) and liquid smoke. Here I'm getting cow only.  So what's the verdict?
Let's get the bad news out of the way first. I am not going to, under any circumstances I can think of, pay  $12 for frozen burger patties. No matter if they were the best burger you ever had, that's a good 30-40% above their largest competitors.
Second bit of 'bad news.' The patties are packaged in 5 packs inside the box. Which means I have to separate, put in a different bag or container and refreeze any that I don't use at the time. Luckily, the patties are separated by what the industry calls "patty paper," which makes them easy to separate.
So I removed one and semi-followed the instructions. With a frozen patty at medium heat, I flipped after 3 minutes and went 2 more. I tasted the plain patty first before dressing it and putting it on a Martin's Potato Roll (not what the Billy Goat uses, tho). Dressed with a half sour dill, raw onion and yellow mustard.
Flavor was very beefy, which is good, seems most frozen patties have some sort of strange "undercurrent" of taste, at least to me, and this one doesn't. I'm also happy with the texture, which closely resembles the grind you'd find in grocery ground beef.  Some competitors reduce their "beef" and other ingredients to a slurry before sending them to the patty forming machine.
In other words, I'm happy with the product, and it does justice to the burger served in the restaurant. I think they'd be great on a charcoal grill.
I'll be interested to see how this product does.  You have to be a certain age to get the whole SNL connection, and outside of Chicago, it's not that the Billy Goat is a global iconic brand name.
I said this post was about one part of the Billy Goat legend. There's a whole other story there. Think Chicago Cubs.  Here's the dope if you're interested.
Billy Goat Frozen Burger Review
I read labels meticulously in grocery stores.  Not out of some health concern, real or imagined, just curiousity.
I occasionally DO NOT read them when I grab something by impulse on the way out the door, and such was the case with Hooters Wing Breading "We Fix the Mix So You Don't Have To!" I should have taken the time.
This stuff checked out at about 50 cents an ounce. Ingredients? Flour, salt, natural flavor and all those things you can never
pronounce and have no idea what they are.
Result? A big fat zero. This product will add nothing to your "fry – day," as it doesn't have any distinguishable flavor.
A similar product, Zatarain's Seasoned Fish Fry, has nearly the same  ingredients, but actually does have a flavor it imparts to your fry session. I do buy that, and it's even more economical –  a mere 11 cents an ounce.
Same result, less grief, less of investment?  Buy flour – at about 3 cents an ounce. Add whatever you want, prefer, garlic or onion powder, salt and/or pepper, and I always throw in paprika which helps with browning. Feel like you want to spend more?
Buy a premium flour like King Arthur. There, do you feel better now?
The grocery stores are chock-a-block full of restaurant branded items these days; I've yet to find many that do justice to the product from the restaurant they represent.  And I've tried a lot of them! Leave a note if you've been impressed with one!
Hooters Wing Breading Review
My late mother made tuna a regular part of our family's meal rotation. One was an entree, what we call in Minnesota a "hotdish."
Her recipe called for two cans of tuna, drained, stirred into a  can of cream of mushroom soup simmering in a sauce pan.
It was plated by ladling it piping hot over crunchy "Chinese noodles."
We affectionally called the dish (polite version) "tuna stuff."
Tuna melts entered the scene as we got older, and she followed a pretty standard recipe. As we children got older, we all adapted our own variations to our individual tastes.
My long term tuna melt recipe is to take two cans of solid  white in water, drain, break up with a fork in a mixing bowl. Add in 1 T of mayo, and 1 of yellow mustard.
My mom would add in diced dill pickles or celery for crunch. I've elevated it to used diced quality Kalamata olives. On white toast,  covered with your favorite cheese, under the broiler til the cheese is bubbling. I like mine when the cheese takes on a  little burn!
Favorite Tuna Recipes
"No Knead Bread" was all the rage of the NY restaurant scene for awhile, and the NY Times subsequently offered a recipe for a home version.
It required no real ability for the home baker, other than patience, as it requires nearly 24 hours of rising/resting. After that, follow the instructions, and you (most times) a perfect round, crusty loaf, reminiscent (to me) of the French boule.
But the problem with baking from scratch is there are no guarantees. You can follow the instructions of a recipe to a 'tee' and still have an abysmal failure. As they say "your results may vary." Could be dead yeast. Could be your oven temp is off.
But thanks to the fine folks at Krusteaz, now you can bake to impress with ease. They have a newish line of "No Knead" bread mixes, which require only for you to mix in a bowl, let rise and rest a couple hours and bake for around 20 minutes at high heat.
You can a marvelous crusty loaf that will impress your family, date or inlaws. "Oh did you make this?" Yep!
It's delicious, it's easy, it's a terrific value, price wise.  Krusteaz makes a big line of mixes, including other breads, bars, cookies, You can check out their website which has a "where to buy" feature.
(The loaf is dusted with flour before baking and has a slit or two in it to let steam escape during it's hot time – which adds to the 'crustiness.'
Krusteaz No Knead Bread Mix Review
Some years ago, an "expert" told me in the future, half the products in a grocery store will be branded restaurant foods.  I scoffed.
Shouldn't have, he was right.  No matter your favorite fast food or casual dining choice, it's very likely you'll find products with their names on them in the frozen food section of your grocery.  Who knew?  (Except that expert).
I've written about White Castle often, America's oldest burger chain, they've had frozen burgers in the store for a long while, maybe one of the first chains to embark down this road.
Today I tried out their frozen crinkle cut fries, which is a new offering (at least to me).  I've taken to crinkle cuts lately, and it seems so have many fast food chains, someone somewhere thinks they are "retro" and since we all hunger for the past, they've popped up on a lot of menues.  Fine with me. I've had them at Zaxby's, Shake Shack,  Culvers, as well as that granddaddy of iconic Chicago hot dog stands, Superdawg.  All excellent.
I had pretty low expectations for the White Castle variety, most of the frozen fast food sides I have tried have been somewhat of a disappointment, hardly resembling the restaurant product.
Delightfully, my expectations were exceeded, and these crinkles are crisp and tasty out of the oven. Instructions are to bake them at a higher temp than most frozen fries, and I suspect that's one key to their success;  I caution you to keep an eye on them in the oven, because they can go from hot and crispy to rock like in a hurry.
I think they are a fair representation of the restaurant product, perhaps a wee bit smaller, not sure.  I'll remember to check next time I'm in a Castle. And yes, I'd buy these regularly.
White Castle Frozen Fries Review
LEMS Backwoods Seasoning Jerky Mix Review
I like jerky. And as I have the diabetes, if I can find one without added sugar, it's a great low-carb snack. Friends of mine had been bragging about this fancy brand out of the Napa area, Krave, and I finally got around to trying it and wasn't impressed. I won't finish the package even. I wrote about it the other day.
So I decided to make a batch on my own, and had this package of seasoning sitting around, from LEM Products, a company I do business with when I make sausage. They have everything you'd need for making sausage or other processed meats at home, like stuffers, casings, seasonings.
The mix (Salt, Worcestershire Powder (Dextrose, Caramel Color [Sulfites 140ppm], Monosodium Glutamate, Garlic Salt, Carboxymethyl Cellulose, Chili Pepper, Spices, Mustard, Malic Acid, Natural Flavorings [Spice Extractives], Onion, Less Than 2% Silicone Dioxide Added To Prevent Caking), Paprika, Granulated Garlic, Monosodium Glutamate, Red Pepper, Dextrose, Spices And With Less Than 2% Tricalcium Phosphate Added To Prevent Caking) goes in a non-reactive bowl with 2 pints of water, and you slice your choice of protein (I used bottom round beef) as large/small, thick/thin as you like and marinade it for at least eight hours. I went 18 hours and added a half teaspoon of liquid smoke to the brew, too, as I'm making my jerky in the oven, not a smoker.
Place the protein on a wire rack, on top of a sheet pan to catch drippings, turn on your oven to its lowest setting, and place your pan in the oven with the door cracked open.
I also put in some mesquite chips, not sure if that will add anything other than to smoke up the house. (In the ramekins at the left of pic, smoking supplies are available at your nearest Gander Mountain).
Keep checking hourly it til it reaches the consistency and dryness that suits you. It'll take hours. At two hours, the pieces are fairly dry, and I flipped them. Three hours, pretty good, a little crispy, still a little chewy (btw, the oven is at 175) . I finally pulled mine at four hours (pictured). I'm very happy with the results. Chewy, but not hard. I guess I will store in baggies to retard the potential for mold.
If you were going to make a goodly amount for your own use or gifts, I would suggest five pounds of meat, and a good knife will cut the beef thin enough for most people – if you want ultra thin, use a slicer!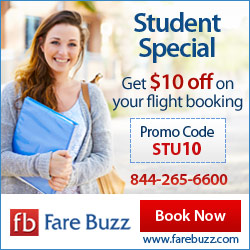 LEMS Backwoods Seasoning Jerky Mix Review
It was late in life before I "took to" mushrooms, probably because there really wasn't that much exposure to them when I was growing up, though my mother was fond of using cream of mushroom soup for too many things.
Not the same with olives, however, even though they were another scarcity in my home – reserved for Christmas, Easter, and Thanksgiving. No idea why. I started to get excited about mushrooms after talking to 'shroom people at farmer's markets and experimenting with them.  Then I moved into truffles and it was like a gift from heaven.
I have avoided olive shortages by curing my own at home, buying raw (fresh) ones from Penna, a California grower. They are available to purchase every September or so, and the process is time consuming, but not terribly difficult.
While I generally try and avoid tourist destinations, I found myself in one, Lake Geneva (the Wisconsin one, not the good one) the other day and walked by an olive oil store.  You see these springing up in most cities, and while I wouldn't have thought they had staying power, the Olive Oil Store in Lake Geneva proprietoress told me she opened in 2008.  That's pretty good longevity for any specialty retailer.
Olive oil stores have (generally) dozens of flavored olive oils, in large urns, and you can purchase your selection by the pint, quarter or 55 gallon drum probably. You're also able to have samples. Other items in the store include oil olive goods like soap and spreads, though curiously, few actual olives.
A truffle pate made by Stonewall Kitchen of Maine caught my eye.  No idea (or clue) where the truffles are from, the best ones in the world come from Italy and France, but they have started to grow some in the US, Oregon has got it going in that regard, as to the Carolinas and some other states.
If you're interested in the truffle biz, there's a lighthearted novel about it by Peter Mayle, Anything Goes. Mayle is a British expat that has written a series of novels about living in France.  Pretty funny stuff.
The truffle pate?  Excellent. Very earthy. Natural ingredients.  At less than $10, a bargain compared to pure imported stuff.  Think I've paid about $40 for a 2 oz tube of black truffle paste before!
Nice store, nice selection, nice people. Go. Buy.  (None of these photos are mine, credit to owners).

>
Olive Oil Stores Review