It is so seldom you run into any place, product or service these days that the end result is that the experience exceeds your expectations.  Spoiler alert. Niko's exceeded my expectations on every level.
I was tooling around Northern Illinois and I've had some good grub in the town of Marengo before, so I decided to stop and try another joint. Pointers Saloon, on the main drag, called to me with the sign out from which simply said "burgers and beer."
The decor is "outdoorsy" with a fair amount of dead animals adorning the wall.  I don't mind.  The service was very pleasant and attentive, from the initial contact all the way through the meal and to my departure.  Very enthusiastic young woman.
The menu is lengthy.  Hard to choose, but I started with a Chicago favorite, Saganaki, a greek cheese set on fire at table side, that you can scrape up with pita. Love it.
Finally decided on a club sandwich, I love a good one, and this ended up in my top 3.  Quality ingredients.  Prepared with care.  Nice presentation. Good sides, with home cut fries and a tangy slaw.
Also at the table was a patty melt, on marble rye, which was also pronounced 'most excellent."
How can I get so excited about a club sandwich?  Two reasons:  1) There are a lot of crappy ones in the world, and 2) that Pointer's cook would be conscientious and care enough to prepare this one very nicely.
Decor. Food. Good service.  Two sandwiches, appetizer and one beer,  $42 including tip.
Here's their menu again. Nightly specials too, including the local tradition of AYCE fish fry on Friday nites.   If you're out on a drive from Rockford or Chicago, this place is worth a stop.
Nikos Pointers Saloon Review, Marengo, IL
Chorizo is a type of pork and/or beef sausage which differs in different parts of the world. Spanish chorizo is a smoked, cured, sausage, often sliced and eaten like salami.
It's seasoned with hot peppers and pimento. Chorizo found in Mexico and Mexican-American dishes in the US, tends to be ground meat and fattier. It generally doesn't have the 'heat' that the Spanish variety does, as it uses a different kind of peppers.
In an effort to expand their market, traditional US sausage manufacturers like Johnsonville and Hillshire Farms, are adding different spice combinations to traditional smoked sausage (bun size), and giving them different varietal names, like Cajun Andouille, "New Orleans Style," Polska Kielbasa, "Italian," "Texas Hot Links" and so on. To me, there isn't a whole helluva lot of difference in how they taste, and certainly they are all the same in the grind and texture of the non-natural casing.
"Parkview" is Aldi's in-house brand of some of their sausage products, and I've written about quite a few of them before.
This week I noticed a new one "Chorizo Smoked Sausage," and I picked it up to try. Like many of Aldi's smoked sausage products, there are manufactured by Salm Partners in Denmark, WI.
As I referenced above, most of these types of smoked sausage are indistinguishable from each other, with the exception of a slight variation in taste. With the "Chorizo," Parkview is heavy on the peppers, and this one is hot. Hotter than similar products.
Great on the grill or in a fry pan. I liked 'em.
Parkview Chorizo Smoked Sausage Review
I've tried a lot of these 'heat and eat' burgers, some full cooked, some raw that you have to cook. It's a long list of these sandwiches that I have slogged through, 7-Eleven, Trader Joes, Fatburger, SteaknShake, Ball Park, Biz Az, of course White Castle, and so many others.
Today's entry is from Dutch Farms, a frozen food manufacturer in Chicago, mostly focused on dairy and bakery goods, but they also make heat and eat meals.  Funny that I don't ever recall seeing the brand before, but maybe they are huge in the private label business.
The frozen burger comes complete with cheese and bun, wrapped in cello, the instructions tell you to open one end of the cello, heat 90 seconds and then let rest a minute before consuming.
I did. Added mustard and pickle.  Flavor was ok, it has some 'smoke' flavor added to emulate a grill, texture was ok, my complaint about this (and nearly all of them) are that the buns and meat don't require the same attention in the microwave, so invariably, one or the other is overcooked or undercooked.
In this case, the bread is just nuked to a pulp (not literally) but it is way too soft to hold a substantial amount of toppings, if that's they way you choose to dress your burger.
On the plus side, this was a little more than a buck at WalMart.  A lot of carbs and fat, but if you're ok with that, buy a bunch to keep in the freezer for after school.
Which ones do I like the best?  Uncooked, the Trader Joes.  Cooked?  Ball Park. (they aren't complete, the bag only contains the beef patties).
Dutch Farms Frozen Cheeseburger Review
"Exceeds Expectations," the package of Emil's Pizza boasts.  And you know what?  It did, for me.  And I was surprised that it did.  Making "Real Good Pizza Since 1961,"  Emil's is based in Watertown, WI, and must be another one of those Upper Midwest pizzas that got its launch as a local mom and pop  selling frozen pies to bars. (I'm guessing).
I picked up the traditional thin crust sausage pie, which weighs in at 21.6 oz (Now 20% larger!).  It was $6.99 at one of my local grocers, which puts it in the "medium value" range for frozen pizzas.
After taking it out of the package, I was immediately leery of the diced approach to the cheese, figuring it would not be adequate to cover the pie. I also noted that there was an ample quantity of sausage, but the pieces were relatively small.
Well, surprise!  It did exceed my expectations, and I'd buy it again.  It's a good crisp version of the thin crust, the Wisconsin cheese melted and covered nicely, the sauce did not have an intrusive flavor and the sausage was fine.
Good job, Emil's!
Emils Frozen Pizza Review
Parkview is Aldi's house brand for many of their meat products. Their " Parkview Hot Italian Sausage," is a smoked sausage, whereas most companies (and grocers) sell their Italian sausage as "fresh" (uncooked).  Smoked sausages like hot dogs, are fully cooked, so they only require a quick heat and eat, if that's your preference.  This product is made for Aldi by Salm Partners in Denmark, WI.  They specialize in 'cooked in the package' meat products.
This is a "skinless" product meaning it's not in a natural casing. The casing is made from collagen and is very thin, so that tactile experience that usually comes with biting into a sausage is not there.  It's also truly "hot," meaning it's a lot spicier than most of the big name offerings.
I've reviewed other Parkview products in the past, including Hot and Spicy Smoked Sausage, Cocktail Links, and Beef Wieners. Aldi markets consistently reliable products at value prices.
Parkview Hot Italian Sausage Review
Dell Rheas Chicken Basket Review – on old Route 66, Chicago
Based on my personal consumption, I'm  thinking their slogan should be "come for the biscuits, stay for the chicken."
One of the original highways across America, Route 66 ran from downtown Chicago to the Pacific Ocean at Santa Monica, CA, a total of nearly 2500 miles.
It's also been referred to as "America's Main Street," and the "Mother Road." The highway was instrumental in boosting America's migration to the west by automobile, and was full of interesting tourist stops, eateries and motels with creative architecture. I've written about some of the eateries in the past, including the Maid Rite and Cozy Dog in Springfield, IL, the onion burger establishments in El Reno, OK, Country Cup diner in Countryside, IL, and the Galaxy Diner in Flagstaff, to name a few.
I love driving Route 66, the trip evokes memories of a simpler time. I think it's officially my own personal "happy place."
The Chicken Basket grew out of a gas station lunch counter in the 30s or 40s, and opened in its present form in 1946. They are famous for – what else – chicken – and they offer it in a bunch of different forms, including a weekend lunch AYCE buffet.
The servers are very friendly and chatty, and the knotty pine room is adorned with Route 66 memorabilia. A basket of fresh baked biscuits is presented when you're seated, and they were delicious, reminiscent to me of "Boy Scout dutch oven Bisquick drop biscuits" except these were perfect, not burned or half baked balls of dough that we used to have in scouts.
I started with an order of onion rings, large slices of sweet Vidalia's in a crispy corn meal coating. It's a large serving, adequate to share between two or more people.
We ordered a couple of meals, the chicken fried chicken, a boneless breast, which comes with fries, gravy, and corn "pudding."
The menu cautions that it's up to a 30 minute wait for the chicken, as it is all fried to order. The chicken breast was crispy on the outside and tender and juicy on the inside, with the breading having some nice crunch. In the chicken dinner, the coating was considerably different, much lighter and less substantial, and I'm going to venture an uneducated guess that while the boneless breast was actually deep fried, it seemed like the chicken dinner was prepared more like 'broasting," a distinctly Midwestern thing, a deep-fry with less oil that also involves a pressure cooker. Maybe, maybe not.
In any case, unlike many legendary eateries, the Chicken basket exceeds its hype, the food is really great. Two dinners, one appetizer, two beverages and tip, $47.00.
Full menu is online if you want to ponder your choices prior to arrival.
If you've never driven Route 66, put it on your bucket list, even if you have the time only to do segments in one or two states. In addition to Illinois, the road crossed Missouri, a smidgen of Kansas, Oklahoma, New Mexico, Arizona and into California. It's a very popular trip with foreign tourists, as well, and there are even "Route 66 Associations" across the globe.

Dell Rheas Chicken Basket Review
As a regular reader, you know I try and find positive things to write about every time I stop someplace. Spoiler alert: not here.
I've been in a Pizza Hut maybe three times in the past ten years, once in a small town in Western Kansas, the place was filthy, the pizza worse. I liked Pizza Huts in China, tho, it was before the Chinese became amenable to liking "cheese" and the menus said the pies had "melted topping." Selections were ample and the salad bar (which the Chinese adored) was always well stocked.
Went into a Godfather's Pizza Buffet a few years ago, and that was dreadful. Pizza Ranch, a fast growing chain based out of Iowa, has so-so pizza, but drop dead fried chicken and a lot of other choices. And it's a good value.
Round Table, based in California, has a pretty fair buffet.
But Pizza Hut? At least this one? Ugh.
They had six pizzas out, nothing exotic, either standard thin or thick crust. I went in because I thought it would give me the opportunity to sample some of the innovations they have been bragging about lately – stuffed crusts, added flavors, blah blah. But this operator was interested in minimizing costs and maximizing revenue, so choices were pretty basis. There was a single bin of plain spiral pasta and plain red sauce to accompany it. One bin of "dessert bread sticks." No salad. No chicken. I expected wings, since Pizza Hut has that whole "Wing Street" thing going. Buffet price, without drink $6.99 plus tax and gratuity.
I had a slice of sausage, a slice of pepperoni, one with pork pellets, one with 'everything' and one with cheese. The plain cheese was the best, despite being drastically under-cooked.  To me, Pizza Hut just doesn't taste like much.  It will always be in a three-way tie for pizza of last resort with Dominos and Caesar's.
The joint was clean. The help was friendly. They seem to have some 'regulars,' at least based on overheard conversations.
It is next door to a KFC which was empty at high noon. No buffet there. KFC buffets are kind of hard to find, but they can be a real treat!
The basic menu is below, I notice they have "rebranded" their specialty pies as "Flavor recipes," and I also see they no longer offer salads or other alternatives at all.  But speaking of rebranding, remember about 5 years ago or so, they made a big hubbub about how they were going to become just "The Hut?"  Whatever happened to that?  It was about the same time Radio Shack announced they were going to start calling the stores just "The Shack," but that ultimately changed into "The location permanently closed."

Pizza Hut Buffet Review
LEMS Backwoods Seasoning Jerky Mix Review
I like jerky. And as I have the diabetes, if I can find one without added sugar, it's a great low-carb snack. Friends of mine had been bragging about this fancy brand out of the Napa area, Krave, and I finally got around to trying it and wasn't impressed. I won't finish the package even. I wrote about it the other day.
So I decided to make a batch on my own, and had this package of seasoning sitting around, from LEM Products, a company I do business with when I make sausage. They have everything you'd need for making sausage or other processed meats at home, like stuffers, casings, seasonings.
The mix (Salt, Worcestershire Powder (Dextrose, Caramel Color [Sulfites 140ppm], Monosodium Glutamate, Garlic Salt, Carboxymethyl Cellulose, Chili Pepper, Spices, Mustard, Malic Acid, Natural Flavorings [Spice Extractives], Onion, Less Than 2% Silicone Dioxide Added To Prevent Caking), Paprika, Granulated Garlic, Monosodium Glutamate, Red Pepper, Dextrose, Spices And With Less Than 2% Tricalcium Phosphate Added To Prevent Caking) goes in a non-reactive bowl with 2 pints of water, and you slice your choice of protein (I used bottom round beef) as large/small, thick/thin as you like and marinade it for at least eight hours. I went 18 hours and added a half teaspoon of liquid smoke to the brew, too, as I'm making my jerky in the oven, not a smoker.
Place the protein on a wire rack, on top of a sheet pan to catch drippings, turn on your oven to its lowest setting, and place your pan in the oven with the door cracked open.
I also put in some mesquite chips, not sure if that will add anything other than to smoke up the house. (In the ramekins at the left of pic, smoking supplies are available at your nearest Gander Mountain).
Keep checking hourly it til it reaches the consistency and dryness that suits you. It'll take hours. At two hours, the pieces are fairly dry, and I flipped them. Three hours, pretty good, a little crispy, still a little chewy (btw, the oven is at 175) . I finally pulled mine at four hours (pictured). I'm very happy with the results. Chewy, but not hard. I guess I will store in baggies to retard the potential for mold.
If you were going to make a goodly amount for your own use or gifts, I would suggest five pounds of meat, and a good knife will cut the beef thin enough for most people – if you want ultra thin, use a slicer!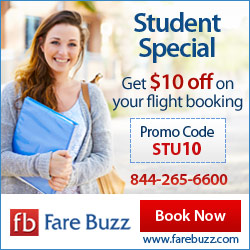 LEMS Backwoods Seasoning Jerky Mix Review
I like jerky. I'm always in the hunt for new brands to find the ideal one for my personal taste. I like them beefy, smokey, slightly salty, and chewable. My favorite is one of the national snacks of South Africa, which I reviewed, and you can order online.  I like that product as it is actual strips of beef muscle, instead of a processed product.
A few years ago, I made a trek to the factory outlet store for Jack Link's, in a small Wisconsin town near where I was brought up.And some top chefs in Chicago came up with their own brand which is very tasty.
Well, "West Coast" friends of mine have been crowing about Krave brand jerky for some time. "The best ever," "unbelievable." Krave was started by Jon Sebastiani, of the wine dynasty, who rapidly ramped it up to a $35 million annual company before flipping it quite early in its life to Hershey for $220 mil.
Legend has it (and the website) that Sebastiani and some athletic type friends that there was a hole in the market for this type of snack, and targeted to the work out crowd. (Not me, exercise for me is jogging my memory).
Krave touts their gourmet and natural ingredients. I chose the original variety ($3.99 at WalMart, same price as competitors), and the ingredients include:  Beef, Cane Sugar, Gluten Free Soy Sauce (Water, Soybeans, Salt, Alcohol), Honey, Contains 2% or Less of the Following: Sea Salt, Granulated Garlic, Onion Powder, Paprika, Spices.
Long and short. I didn't care for it.  Although well within its expiration date, it was hard as a rock. Not sure if that is intentional or not, but it doesn't appeal to me. Secondly, it contains cane sugar (why?) which really boosts the carb count, which I guess is good for marathoners, but not for diabetics and weight watchers. Low carb meat snacks are standard fare for the latter in many cases.
Krave has different flavors, and you can order online for about twice the price that I saw in stores.  This may be your dream jerky. As for me, it motivated me to have making jerky at home for this weekend. I used to get great home-made jerky from a dear friend, who eventually went crazy and quit making it.
I've got beef strips in marinade here at the burger house. In 24 hours, I'll start drying it. I'm excited.
Krave Jerky is manufactured at a company in Kentucky called Louisville Processing & Cold Storage. Picture of that facility below.
Krave Jerky Review
(As Americans have become meaner, ruder, and armed) I no longer enjoy busy tourists areas, except in the off season, but I found myself in Lake Geneva, WI this week, as typical a tourist spot as any.
Feeling a might peckish, I was scoping out restaurants by how much I liked their exterior vintage neons, and opted for the Olympic, right downtown, a couple blocks from the lake.
It's an old-timey coffee shop format, serving all three meals, with booths and tables. It's also crowded, not with people, but with 'stuff,' and you'll have to negotiate a path to the washrooms, for instance.
They have a HUGE menu, with enough variety to easily please any diner, and simultaneously overwhelm any kitchen. In other words, the menu is so long that most places are going to have to look for short cuts, and in the case of my selection, the "Meat Lovers Burger,"  it meant going with food service ingredients instead of fresh, prepared, in-house grub.
Yeah, I know, it's a coffee shop. The burger came with fries (which were OK), and was around $10.50, adding cheese would slap on a buck.
Didn't eat much of it, didn't take it to go, either.  Service was "OK,"  there was one young woman for the entire dining room when I arrived, and she seemed a little harried.  Ambiance is a-ok.  Bathrooms are fairly clean.
Maybe I made a bad choice, maybe the kitchen was having an off day, but they weren't very busy. There are sooooooooooooooo many options in Lake Geneva, for dining at all ends of the price spectrum. This is probably one you can skip.
I rarely read other reviews, but I checked a few as I was writing this, and some make reference to it's an excellent place to eat when you're drunk. I'll keep that in mind.

Olympic Restaurant Review
Olympic Restaurant Review