Archive for the 'Home Cooking' Category
I read labels meticulously in grocery stores.  Not out of some health concern, real or imagined, just curiousity.
I occasionally DO NOT read them when I grab something by impulse on the way out the door, and such was the case with Hooters Wing Breading "We Fix the Mix So You Don't Have To!" I should have taken the time.
This stuff checked out at about 50 cents an ounce. Ingredients? Flour, salt, natural flavor and all those things you can never
pronounce and have no idea what they are.
Result? A big fat zero. This product will add nothing to your "fry – day," as it doesn't have any distinguishable flavor.
A similar product, Zatarain's Seasoned Fish Fry, has nearly the same  ingredients, but actually does have a flavor it imparts to your fry session. I do buy that, and it's even more economical –  a mere 11 cents an ounce.
Same result, less grief, less of investment?  Buy flour – at about 3 cents an ounce. Add whatever you want, prefer, garlic or onion powder, salt and/or pepper, and I always throw in paprika which helps with browning. Feel like you want to spend more?
Buy a premium flour like King Arthur. There, do you feel better now?
The grocery stores are chock-a-block full of restaurant branded items these days; I've yet to find many that do justice to the product from the restaurant they represent.  And I've tried a lot of them! Leave a note if you've been impressed with one!
Hooters Wing Breading Review
My late mother made tuna a regular part of our family's meal rotation. One was an entree, what we call in Minnesota a "hotdish."
Her recipe called for two cans of tuna, drained, stirred into a  can of cream of mushroom soup simmering in a sauce pan.
It was plated by ladling it piping hot over crunchy "Chinese noodles."
We affectionally called the dish (polite version) "tuna stuff."
Tuna melts entered the scene as we got older, and she followed a pretty standard recipe. As we children got older, we all adapted our own variations to our individual tastes.
My long term tuna melt recipe is to take two cans of solid  white in water, drain, break up with a fork in a mixing bowl. Add in 1 T of mayo, and 1 of yellow mustard.
My mom would add in diced dill pickles or celery for crunch. I've elevated it to used diced quality Kalamata olives. On white toast,  covered with your favorite cheese, under the broiler til the cheese is bubbling. I like mine when the cheese takes on a  little burn!
Favorite Tuna Recipes
"No Knead Bread" was all the rage of the NY restaurant scene for awhile, and the NY Times subsequently offered a recipe for a home version.
It required no real ability for the home baker, other than patience, as it requires nearly 24 hours of rising/resting. After that, follow the instructions, and you (most times) a perfect round, crusty loaf, reminiscent (to me) of the French boule.
But the problem with baking from scratch is there are no guarantees. You can follow the instructions of a recipe to a 'tee' and still have an abysmal failure. As they say "your results may vary." Could be dead yeast. Could be your oven temp is off.
But thanks to the fine folks at Krusteaz, now you can bake to impress with ease. They have a newish line of "No Knead" bread mixes, which require only for you to mix in a bowl, let rise and rest a couple hours and bake for around 20 minutes at high heat.
You can a marvelous crusty loaf that will impress your family, date or inlaws. "Oh did you make this?" Yep!
It's delicious, it's easy, it's a terrific value, price wise.  Krusteaz makes a big line of mixes, including other breads, bars, cookies, You can check out their website which has a "where to buy" feature.
(The loaf is dusted with flour before baking and has a slit or two in it to let steam escape during it's hot time – which adds to the 'crustiness.'
Krusteaz No Knead Bread Mix Review
Some years ago, an "expert" told me in the future, half the products in a grocery store will be branded restaurant foods.  I scoffed.
Shouldn't have, he was right.  No matter your favorite fast food or casual dining choice, it's very likely you'll find products with their names on them in the frozen food section of your grocery.  Who knew?  (Except that expert).
I've written about White Castle often, America's oldest burger chain, they've had frozen burgers in the store for a long while, maybe one of the first chains to embark down this road.
Today I tried out their frozen crinkle cut fries, which is a new offering (at least to me).  I've taken to crinkle cuts lately, and it seems so have many fast food chains, someone somewhere thinks they are "retro" and since we all hunger for the past, they've popped up on a lot of menues.  Fine with me. I've had them at Zaxby's, Shake Shack,  Culvers, as well as that granddaddy of iconic Chicago hot dog stands, Superdawg.  All excellent.
I had pretty low expectations for the White Castle variety, most of the frozen fast food sides I have tried have been somewhat of a disappointment, hardly resembling the restaurant product.
Delightfully, my expectations were exceeded, and these crinkles are crisp and tasty out of the oven. Instructions are to bake them at a higher temp than most frozen fries, and I suspect that's one key to their success;  I caution you to keep an eye on them in the oven, because they can go from hot and crispy to rock like in a hurry.
I think they are a fair representation of the restaurant product, perhaps a wee bit smaller, not sure.  I'll remember to check next time I'm in a Castle. And yes, I'd buy these regularly.
White Castle Frozen Fries Review
LEMS Backwoods Seasoning Jerky Mix Review
I like jerky. And as I have the diabetes, if I can find one without added sugar, it's a great low-carb snack. Friends of mine had been bragging about this fancy brand out of the Napa area, Krave, and I finally got around to trying it and wasn't impressed. I won't finish the package even. I wrote about it the other day.
So I decided to make a batch on my own, and had this package of seasoning sitting around, from LEM Products, a company I do business with when I make sausage. They have everything you'd need for making sausage or other processed meats at home, like stuffers, casings, seasonings.
The mix (Salt, Worcestershire Powder (Dextrose, Caramel Color [Sulfites 140ppm], Monosodium Glutamate, Garlic Salt, Carboxymethyl Cellulose, Chili Pepper, Spices, Mustard, Malic Acid, Natural Flavorings [Spice Extractives], Onion, Less Than 2% Silicone Dioxide Added To Prevent Caking), Paprika, Granulated Garlic, Monosodium Glutamate, Red Pepper, Dextrose, Spices And With Less Than 2% Tricalcium Phosphate Added To Prevent Caking) goes in a non-reactive bowl with 2 pints of water, and you slice your choice of protein (I used bottom round beef) as large/small, thick/thin as you like and marinade it for at least eight hours. I went 18 hours and added a half teaspoon of liquid smoke to the brew, too, as I'm making my jerky in the oven, not a smoker.
Place the protein on a wire rack, on top of a sheet pan to catch drippings, turn on your oven to its lowest setting, and place your pan in the oven with the door cracked open.
I also put in some mesquite chips, not sure if that will add anything other than to smoke up the house. (In the ramekins at the left of pic, smoking supplies are available at your nearest Gander Mountain).
Keep checking hourly it til it reaches the consistency and dryness that suits you. It'll take hours. At two hours, the pieces are fairly dry, and I flipped them. Three hours, pretty good, a little crispy, still a little chewy (btw, the oven is at 175) . I finally pulled mine at four hours (pictured). I'm very happy with the results. Chewy, but not hard. I guess I will store in baggies to retard the potential for mold.
If you were going to make a goodly amount for your own use or gifts, I would suggest five pounds of meat, and a good knife will cut the beef thin enough for most people – if you want ultra thin, use a slicer!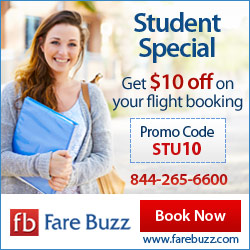 LEMS Backwoods Seasoning Jerky Mix Review
It was late in life before I "took to" mushrooms, probably because there really wasn't that much exposure to them when I was growing up, though my mother was fond of using cream of mushroom soup for too many things.
Not the same with olives, however, even though they were another scarcity in my home – reserved for Christmas, Easter, and Thanksgiving. No idea why. I started to get excited about mushrooms after talking to 'shroom people at farmer's markets and experimenting with them.  Then I moved into truffles and it was like a gift from heaven.
I have avoided olive shortages by curing my own at home, buying raw (fresh) ones from Penna, a California grower. They are available to purchase every September or so, and the process is time consuming, but not terribly difficult.
While I generally try and avoid tourist destinations, I found myself in one, Lake Geneva (the Wisconsin one, not the good one) the other day and walked by an olive oil store.  You see these springing up in most cities, and while I wouldn't have thought they had staying power, the Olive Oil Store in Lake Geneva proprietoress told me she opened in 2008.  That's pretty good longevity for any specialty retailer.
Olive oil stores have (generally) dozens of flavored olive oils, in large urns, and you can purchase your selection by the pint, quarter or 55 gallon drum probably. You're also able to have samples. Other items in the store include oil olive goods like soap and spreads, though curiously, few actual olives.
A truffle pate made by Stonewall Kitchen of Maine caught my eye.  No idea (or clue) where the truffles are from, the best ones in the world come from Italy and France, but they have started to grow some in the US, Oregon has got it going in that regard, as to the Carolinas and some other states.
If you're interested in the truffle biz, there's a lighthearted novel about it by Peter Mayle, Anything Goes. Mayle is a British expat that has written a series of novels about living in France.  Pretty funny stuff.
The truffle pate?  Excellent. Very earthy. Natural ingredients.  At less than $10, a bargain compared to pure imported stuff.  Think I've paid about $40 for a 2 oz tube of black truffle paste before!
Nice store, nice selection, nice people. Go. Buy.  (None of these photos are mine, credit to owners).

>
Olive Oil Stores Review
When I was growing up, it was etched in stone  that the family had a big Saturday breakfast together; often my dad cooked the elaborate set-up, which might have been steak and eggs, pancakes or waffles, fruit turnovers, sausage or bacon.
It got so that friends of me and my siblings wanted to do sleepovers on Friday nites just for the morning repast.  Kids were placed in charge of beating batter, folding and stuffing turnovers, and most certainly, setting, clearing and washing.
I carried this on, when I had families. It was flexible tho, depending on people's schedules, and would be either Saturday or Sunday. It is reportedly a fond memory of my daughters.
Even now, on my own, I continue the practice, but again, it's not locked into a day.
Today I went with trying to perfect my chicken fried steak recipe, along with eggs and a home version of poutine.
For the steak, I used the flour/eggdip/crumb method, fried until the edges start to look a bit crispy – doesn't take long!

My crumb mixture today was a combo of panko and crushed pretzels. I've tried all sorts of other combos – potato chips, saltines, corn chips. Most are probably too salty for most people.
For today's poutine, I went with tator tots, brown gravy and feta. It was over the top satisfactory.
A couple poached eggs, and an everthing bagel. Ok, the bagel was a goof-up, cause I baked bread yesterday which I intended to use, and forgot I had put it in the icebox.
It was a good breakfast, large enough for two diners. Tried to share with the cat, but he would have nothing to do with it.
Chicken Fried Steak Recipe
For me, "discovering" someplace "new" is a kick. Even if the entire rest of the world knows about it. I get suggestions on places to stop from friends, acquaintances, strangers, locals and world travelers alike – look at tourism materials, websites, stop and ask people on the street.
But the thing that jazzes me the most is finding someplace that nobody mentions, and discovering a restaurant or experience that everybody SHOULD mention, because it is just so unique and delightful, you want to share it with the whole world, but at the same time, hope that nobody ever discovers it, because you want it to remain exactly the way it is, forever.
I found one of those places in Greenwood, Mississippi, but the more I talked about it after the visit, the more I have found out I may well be the only person that did NOT know about it. In the oft chance you haven't had the pleasure, I am here today to tell you all about Lusco's, a very unique dining experience in Mississippi Delta Country.
Walking through the front door of Lusco's is to experience the cliché "like walking back in time," but that's the only way it can be described. A small grocery at this location since 1933, my first thought was "this ain't the place, this IS a grocery," with a small counter and shelves behind the counter stocked with bodega-like provisions. But an amiable hostess led us through a curtain at the back of the store and through a series of old hallways covered with an original stamped tin ceiling, back to a partitioned area of small wooden partitioned private rooms, with curtains offering privacy from the world and the rest of the restaurant. Surely nothing has changed within these walls in the past 70 years – not the paint, not the light fixtures, not the wall decorations – not even the small electric buzzer one can use to summon the staff when you are ready to order or need another cocktail.
Founders Charles and Marie Lusco and their three daughters added the partitioned booths to their grocery to serve customers who largely came for Papa Lusco's homemade brew. The advent of World War 2, the opening of several military bases in the area, and a train station directly across the street that disgorged hundreds of traveling GI's, and Lusco's reputation grew as soldiers returned home and mentioned this unique establishment. It's reputation continued to grow with the flux of travelers and locals alike during the years of prosperity after the war, when cotton was king in the Delta, and planters and local businessmen entertained their guests at Lusco's.
Presently being operated by the 4th generation of family members, very little has changed at Lusco's.
We started with an off the menu appetizer, baked oysters wrapped in bacon, large juicy pearls of Gulf oysters served on the half-shell, followed by a half-order of Lusco's Onion Rings which was too large to finish. Other favorite starters include seafood cocktails or broiled shrimp in Lusco's special hot sauce.
The dozen or so salads, ranging from $3.50 to $8.95 have a decidedly Mediterranean bent – often adorned with anchovies, capers, and olives, with the top of the line offering including fresh lump crabmeat, bell pepper, celery, tomato and egg tossed in a special dressing. Add-ons are available for the salad – extra heaping portions of shrimp, crabmeat, lives, capers, or feta.
Entrees are "plain and simple:" steaks, seafood and chicken. Steaks are sold at market price because they are cut in-house, so one can request a variety of sizes to fit one's appetite on the day in question. I opted for an 8 oz filet, which I ordered "bleu," and it was prepared perfectly. At "market
price," it came in at $25.00.
Entrees include a small salad, and choice of starch. Beef can be cut to serve two as well, a nice touch; a single porterhouse can weigh in as much as 28 ounces, if you've a mind to ingest all of that.
Fish offerings include fresh cat, snapper and pompano filets (it's nice to see pompano on a menu these days), broiled only, specify having it served "wet or dry" (with or without Lusco's fish sauce, a garlic-butter-seafood stock based accompaniment. Add their unique crabmeat topping for $4.25 more.
A variety of broiled shrimp and crabmeat offerings round out the mains, with a broiled or fried half chicken also available. One additional choice, handmade rigatoni with homemade red sauce completes the offerings, and is also the least expensive item on the menu at $8.25.
In addition to baked potatoes, rice, and fries, sides include two additional gravies: a plain mushroom, or a mushroom and garlic, for those who like that addition to beef dishes. I didn't have room for dessert (I seem to never get to it), but Lusco's offers some refreshing choices, including flan and a crème de menthe parfait, as well as the usual regional specialties.
Service is what you want it to be at Lusco's, with the "buzzer/waiter" option. Ring and they come. Don't ring, and they won't bother you. You're behind a curtain in a private booth, free to enjoy your meal and your company.
Lusco's offers only soft drinks and beer for beverage choices. Set-ups and ice area available if you BYOB, which is encouraged. Corkage fee is:
$1.00!
How great is that?
Open nightly, Lusco's is "off the beaten path" at 722 Carrollton Avenue, in the "old downtown" of Greenwood. Call them at 601-453-5365 to check on hours before heading up. Greenwood is approximately 4.5 hours up I-55, and a half hour west of the Interstate on US 82 West.
Luscos Review
In the U.S, the term "Italian Sausage" refers to an uncooked pork sausage, seasoned with various herbs and spices.  You'll see them labeled at "hot" or "sweet" (also sometimes mild).  The primary difference is the "hot" may have some red pepper flakes added, or in many cases, a dose of fennel seeds. I must prefer the "hot" variety.
StoneRidge sent along some of theirs for me to try, their recipe is (thankfully) very basic, and ingredients include: pork, water, salt. spices, pepper, dextrose, paprika, fennel, BHAk BHT, in a natural hog casing. Although it is not required, I par-boil the sausages, prior to putting them to saute in a cast iron skillet, on a grill, or on the grill.  As these are in a natural casing, and you'll want to retain all the flavor and juices, low and slow is the key to cooking, otherwise the casing may burst, and you'll lose all that deliciousness inside.
Today I'm using them in a spaghetti sauce, actually burning up canned tomato sauce I made last fall, have to use up the inventory before the tomato season starts for this year.  My sauce is very basic, onions, garlic, cooked down tomatoes, basil, oregano, fennel and red wine. Cook for a day or two and reduce by half.
After the fry pan, I've sliced the sausages on a bias (angle) just for aesthetics.  You can incorporate the sausages into the sauce, or serve them whole as a side dish. Even better?  Throw them on a firm hoagie roll, add a dollop or two of sauce, and melt some provolone or mozz over them.
I am very particular about my Italian sausage, and StoneRidge makes some of the best I have ever had, and I will be a regular customer; I can purchase them online and have them shipped right to the kitchen!
If I run out of my own ideas, I know I can pick up some pointers from StoneRidge's Pinterest site.
StoneRidge Italian Sausage Review
Chorizo is a type of sausage that originated in the Iberian peninsula (Spain/Portugal), made up of pork, spices, and smoked pimento peppers, which gives it a bright red color. It's available in a smoked/cured version for eating or including in dishes, and raw, to be used as a cooking ingredient. There are variations of chorizo one finds as they travel the globe, in  Portugal it's called chourico, in Mexico, the item is closer to the Spanish raw version, and is used in tacos and other Mexican treats.
The Portuguese version, which is also called linguica, is a popular item in Hawaii, and is even available in sliced medallions served with scrambled eggs and rice at McDonald's!
If you've traveled to Louisiana, the Cajun and Creoles have their own version of Chorizo, called "Chaurice," which is found in  local favorites like red beans and rice, and some gumbos.
StoneRidge has taken the wonderfully complex  global flavors of Chorizo, and packed them into a natural casing pork bratwurst style sausage, perfect for grilling or sauteed on the stove top. Enjoy them on a bun, as a dinner entree, or incorporated into your special recipes.
Personally, I like slightly spicy sausages for breakfast, and it's my habit to par boil them, (tho this is not needed) before slicing and pan frying to serve along side of eggs,instead of the usual pork breakfast meats.
I LOVE this product. It's undoubtedly one of the most flavorful sausages I have had in a long time. When it's too cold to grill outside, I do my sausage in a cast iron skillet, put a little char on it. This morning I had it with cheese scamble with Cajun seasoning (pictured below). Yum.
Should you prefer to use StoneRidge's Chorizo as an ingredient, to spice up a casserole, hot dish, scrambled eggs or stews, simply slice the casing open and saute the ground pork to your preference before adding to your recipe.
StoneRidge makes over 40 varieties of pork and  chicken bratwursts, as well as specialty cheeses and if you don't see them at your grocery, order direct from the smokehouse in Central Wisconsin, where they are carefully crafted using old world recipes.
One other thing that impresses me about StoneRidge is their value proposition. You're going to pay 20-30% less for StoneRidge than comparable product from the "big brands."
If you want to carry some of the dozens of StoneRidge sausages or specialty cheeses in your market or deli, whether under their label or your own, or to purchase bulk quantities for your event, contact the StoneRidge wholesale department for pricing.  Check out some recipe ideas from StoneRidge by following them on Pinterest. 
Should you find yourself traveling in Central Wisconsin, stop in at the StoneRidge Market, open 7AM – 9 PM daily, at 975 E. Main St., Wautoma, WI 54982. Wautoma is just 30 minutes west of Oshkosh, if you're visiting for the annual air show, less than an hour from the Dells, or about an hour and a half drive from either Madison or Milwaukee.
(Ed.Note – StoneRidge furnished sample products for us to try)
StoneRidge Meats Chorizo Review