Archive for the 'Heat and Eat' Category
Bear with me as I take you on this journey of magical heat and eat meals. Today's example, "Boston Market" Country Fried Steak.
A frozen entree, with mash potatoes and cream gravy. Boston Market, like many companies, does not actually produce this product, but licenses their name to  Bellisio Foods, a company I know a bit about.
Bellisio is the successor to Michelina's, which in turn was the successor of two early heat/fix and eat food companies, Jeno's Pizza, and Chun King Chinese foods.
Both companies were started on a shoestring in Northern Minnesota, by local son of an  immigrant entrepreneur, Jeno Paulucci. He built both companies to attain tens of millions in annual revenue, and sold them off, Chun King first, to RJ Reynolds, followed by Jeno's, which was spun to General Mills to combine with their own "Totino's" brand.
Most of these foods were produced in my hometown of Duluth, MN, until Jeno had a hissy fit, threatened to move production out of state, and ultimately did – to Ohio. Jeno could be incredibly generous and civic minded, and meaner than moose piss other times.
Years later, he starts a new frozen food company, "Michelina's," also based in Duluth (including some production) which he builds up by acquiring other brands in the segment.  Jeno was successful in building another monster company, with production facilities around the country, and distribution around the world.
A number of qualified buyers approached him during the last part of his life, but he rebuffed them all, asking far more than the company was worth. Finally, literally on his deathbed, a transaction was negotiated, but for less than the company was worth.  Fine tuning the operations, the principles flipped the company a few years later to a Thai conglomerate, and made a bundle.
So now you know where this product comes from – intellectually. Physically, it is produced in a factory in Jackson, OH, about a hundred miles east of Cincinnati.
"TV dinners" were introduced by the Swanson Company in 1953-1954.  Swanson was started in 1899 and is stilled around, owned by Pinnacle Foods (formerly Vlasic). The dinners came in tinfoil trays, with separate compartments for entrees, vegetables, and starches. They were heated in a conventional oven – from frozen – for about an hour. They weren't very tasty.
Today, they are microwave friendly, of course, packaged in plastic, a few minutes from frozen to 'edible' tho I still use a conventional oven if the directions are on the box as an option.  Which is what I did today, about 45 minutes at 350, with a 'potato stir' in the middle.
And here's what I say about every single "heat and eat" fried thing I try. After sixty years, don't you think they could have figured out the science to make crispy things crispy? There are few experiences worse than biting into something you expect to be crispy/crunchy, and having it have practially zero texture.
I like chicken fried steak for breakfast, so I prepped it that way, added eggs, toast. Usually mashed potatoes aren't a breakfast dish, are they? But that's how this meal is packaged. How were the potatoes? Better than fast food, not as good as those heat and eat tubs they sell nowadays.
Tactile experience aside, the flavor of the meat was OK.  As was the gravy, but the plate (pictured) becomes one big mess, not at all (of course) like the corporate marketing image. It might help to put the gravy in a separate ramekin. Just sayin'.
I've tried other brands of this same entree –  Banquet, Claim Jumper, Advance Pierre, among others.
They're all about the same. At restaurants, you hit the jackpot when you find a cook that makes his own.  Would I buy this again? Nah. Just did for the novelty, and for the sake of YOU. LOL.
Boston Market Country Fried Steak Review
I have to say from the outset, me and frozen burger patties don't get along. I've tried a boatload of different brands. To me, they have a taste and texture in common that I personally don't find appealing.
I think probably many of them are marketed to be tossed on your charcoal or gas grill, which considerably changes the experience –  but fried on the stovetop?  Nope.
So I was skeptical when I spotted "Pasture Perfect American Style Kobe Beef Burgers." First off, of course you know I object to meat being marketed as "Kobe," cause 99.99999999999999999999  % of the time it's not. "Kobe Beef" is a product which comes from a specific breed of cow (Wagyu) and is raised in a specified manner in the area of Kobe, Japan.
Wagyu cattle have been imported to the US, New Zealand, and Australia and it's the flesh of these animals you frequently see marketed as "Kobe."  The giveaway? If the restaurant you're at is offering a "Kobe" burger for $12 or $20, it's not Kobe.  You can purchase 'real' Kobe online – but get a second mortgage first, here's one source:  http://www.miyazakigyu.com/.
But on to Pasture Perfect. The package promises Wagyu cattle free range, open pasture, 100%  grass fedno antibiotics or added hormones. The cattle is raised in New Zealand, and processed in Los Angeles at a re-processor, First Class Foods, in Hawthorne, which has been around since 1962. (Factory pix below).
First Class processes beef, pork and other proteins into retail and food service portions. They also manufacture some heat and eat meals for food service.
Pasture Perfect is a brand name used by a Lake Tahoe, Nevada based company named Pilot Brands.
The package is one pound, and contains two 8 ounce patties.  No idea why they would market it like this instead of smaller portions. I thawed before frying in cast-iron, most directions I have seen call for you to prepare Kobe "low and slow," but this isn't 'real' Kobe, so I seared and then finished on medium.
I prepared it without and seasoning, and plated it without condiments or toppings. Took a bite. Wow. Tastes like a good steak. Steak texture too. No hint of "artificial smoke" flavoring, no painted on grill marks.  It's good. But expensive. About the most you'd ever pay for a pound of ground beef.
How much would I be willing to pay, to eat them on a regular basis? I think no more than $6 a pound. And even that's a stretch.
Pasture Perfect Burger Review
Pasture Perfect Burger Review
Pasture Perfect Burger Review
LEMS Backwoods Seasoning Jerky Mix Review
I like jerky. And as I have the diabetes, if I can find one without added sugar, it's a great low-carb snack. Friends of mine had been bragging about this fancy brand out of the Napa area, Krave, and I finally got around to trying it and wasn't impressed. I won't finish the package even. I wrote about it the other day.
So I decided to make a batch on my own, and had this package of seasoning sitting around, from LEM Products, a company I do business with when I make sausage. They have everything you'd need for making sausage or other processed meats at home, like stuffers, casings, seasonings.
The mix (Salt, Worcestershire Powder (Dextrose, Caramel Color [Sulfites 140ppm], Monosodium Glutamate, Garlic Salt, Carboxymethyl Cellulose, Chili Pepper, Spices, Mustard, Malic Acid, Natural Flavorings [Spice Extractives], Onion, Less Than 2% Silicone Dioxide Added To Prevent Caking), Paprika, Granulated Garlic, Monosodium Glutamate, Red Pepper, Dextrose, Spices And With Less Than 2% Tricalcium Phosphate Added To Prevent Caking) goes in a non-reactive bowl with 2 pints of water, and you slice your choice of protein (I used bottom round beef) as large/small, thick/thin as you like and marinade it for at least eight hours. I went 18 hours and added a half teaspoon of liquid smoke to the brew, too, as I'm making my jerky in the oven, not a smoker.
Place the protein on a wire rack, on top of a sheet pan to catch drippings, turn on your oven to its lowest setting, and place your pan in the oven with the door cracked open.
I also put in some mesquite chips, not sure if that will add anything other than to smoke up the house. (In the ramekins at the left of pic, smoking supplies are available at your nearest Gander Mountain).
Keep checking hourly it til it reaches the consistency and dryness that suits you. It'll take hours. At two hours, the pieces are fairly dry, and I flipped them. Three hours, pretty good, a little crispy, still a little chewy (btw, the oven is at 175) . I finally pulled mine at four hours (pictured). I'm very happy with the results. Chewy, but not hard. I guess I will store in baggies to retard the potential for mold.
If you were going to make a goodly amount for your own use or gifts, I would suggest five pounds of meat, and a good knife will cut the beef thin enough for most people – if you want ultra thin, use a slicer!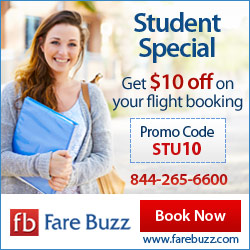 LEMS Backwoods Seasoning Jerky Mix Review
Up in the front of WalMart, near the deli counter is a supply of 'fresh' (not frozen) take and bake pizzas.  WalMart has been expanding the choices in these pies, and all of them are a great value compared to most frozen pies and nearly any pizzeria. They now have a "flatbread" with pepperoni slices and chunks, as well as mini-balls of real mozzarella.  As it's not frozen, it doesn't take long in the oven, 10-12 minutes.
Instructions call for putting it on a baking sheet, which works to the detriment of creating a crisp crust, but it's an awkward size and shape, so I understand why they suggest this method.
I liked it, except for a not crisp crust which could be rectified. The "fresh" mozzarella is great and I think the manufacturer (Chicago area "Great Kitchens") (subsidiary of a Swiss company) uses a different grade and type of pepperoni, it's extremely flavorful.
It's less than $4.
Also, up near the take and bakes, you'll find these packs of pizza dough (below) for a buck, if you want to make one at home.  Or you can throw the ball into a bread pan, let it rise a couple hours, bake 35 minutes at 350 and voila, fresh loaf. Easy. Nice.  If you want to have a fun kids party, get several of the balls, divide into thirds each, let the kids pound out their own crusts and have bowls of healthy toppings for them to slap on their own pies!
WalMart Flatbread Review
Working on this site, there are two things I can consistently depend on Trader Joes and sister company ALDI for – and that's a lack of information. Whenever I drop them a query about a particular product, to keep you informed, all I get is <crickets>.
One time I heard from one of the PR firms who dutifully didn't answer a single question I had but sent me a puff piece on the company that actually had less information than there is on the company's website.  Sigh.
There's some personal irony here, as once upon a time I was at a dinner party and seated next to one of the original founders for Trader Joes, and he was more than happy to answer any questions I posed.
Which brings us to today's review:
Trader Joe's Wood Fired Naples Style Uncured Pepperoni Pizza
I was motivated to try this because I have enjoyed a couple of other TJ's pizzas in the past, which I wrote about here and here. Those I liked, because they were both imported, one from France, one from Italy, and I wondered aloud why US frozen pizzas couldn't be as good?  My second motivation was TJ's ad for this pizza in its flyer, in which it states that they worked with their favorite Italian crust maker and had the crusts sent over to their favorite US toppings company for completion.
According to the USDA number on the package, the "toppings company" is Nation Pizza, a contract manufacturer in Schaumburg, IL, who also makes many of the frozen pies for ALDI.  This only adds to my confusion as the actual product packaging doesn't say anything about the crust being shipped over from Italy. Oh well.
It's completely pre-baked, so it doesn't take long in the oven, the 15 ouncer take about ten minutes at 450. The crust is thin, but not cracker thin, and "puffy" around the rim, with a nice flake for a period of time when consumed just after baking. Not so much on day 2. Good, ample cheese, and the sauce reflects a very pure tomato base.
I've never understood the appeal of "uncured" processed meats, except for people that think they are doing something healthy by skipping the usual preservatives. There is certainly no difference in the taste of TJs pepperoni and any other, you can trust me on this, I have probably consumed a couple of tons of pepperoni in my lifetime.
It's a pretty good pie, but won't be on my regular rotation list unless it is heavily discounted in the future.
Trader Joes Frozen Pizza Review
I keep searching for a frozen burger patty that meets with my personal tastes. They come in a few different forms, raw patties on their own, pre-cooked patties, or a complete pre-cooked hamburger sandwich.
I've previously tried Ball Park, Steak & Shake, Fatburger, White Castle, Advance Pierre, Trader Joe's "Kobe Style," some various store brands. None of them really moved me, except the TJ's "Kobe," was flavorful and lean. For a heat and eat, if you want to give your kids a burger in a minute, the Ball Park brand ones are pretty good. They have a bit of smoky flavor built in to emulate grilling.
The Trader Joe's Grass Fed Angus Burger is what I picked up today, four to a package, four to a pound, packaged in twos, $4.99 on sale. So they are "spendy" as are all the ones I have previously mentioned.
Trader Joe's sets their own product standards and doles out production to contract manufacturers all over the world. Most of the products I've purchased from TJs have been ultra-satisfactory, but priced a bit higher than equivalents.
First off, with this product, or any beef, it should not be perceived that the word "Angus" denotes any premium; most of the beef cattle in the US are "Angus" You'll also occasionally see a label and logo that says "Certified Angus," and this is merely a marketing term for a collective of growers who raise or purchase cattle that meets their own set of standards.
Should quality be a true concern, you should only look for beef with the USDA grades on them, which are select, choice, or prime. Each of these grades have subgrades. Most grocery beef comes from the choice category. To add to the confusion, the USDA grades are applied to whole carcasses, not to individual cuts.
But we're talking about burgers, and you won't see graded ground beef (usually) at the grocery. If you're feeling finicky, grab graded steaks and have the butcher grind them for you. You'll be happiest with a blend of 2-3 different cuts. Many people prefer a blend of chuck, brisket and and round. If you want your blend to be a little fattier, substitute short rib or navel cuts.  Have them run it through the grinder twice for the right burger texture.
The Trader Joe's Grass Fed Angus burgers are a product of New Zealand (country of origin of the beef) but processed by a small company in Brooklyn called Papa Pasquale's  (according to the USDA factory number) (pictured below). The patties  are an 80/20 blend, and the content listing says "grass fed Angus beef." Period.
I think you'll have more favorable results if you thaw these patties. Most raw pre-formed frozen patties have the same instructions, cook on one side til blood comes thru the top side, flip and cook until there is no blood showing.
So I did. I also didn't season the burger or add condiments. For my own personal taste, this is an excellent burger. Why? It tastes like BEEF. And when/why I say that about meat products, I'm talking about beef (or pork) you ate at somebody's farm. Chefs call that quality "gaminess," which has a somewhat undesirable meaning to most of the culture.
But it's a good word. Beef (and pork) should taste like animals. Most product meat proteins don't anymore.
But if that taste is your thing, too, you'll like these burgers.  Great flavor, great texture.
.
Trader Joes Angus Burger Review
I've written a lot about 'gas station sandwiches," a term I use to describe the cello wrapped sandwiches, fresh or heat and eat, one finds at c-stores, gas stations, and in vending machines.
The earliest ones I remember were from a Virginia company called "Stewart Sandwiches" who sold mostly to bars, concession stands, and schools and companies.
Their "heat and eat" versions used a patented device the company provided called an "In-Fra-Red" oven (pictured), which was kind of a predecessor of microwaves being widely used. The sandwiches were placed in the ovens, still in their cello, and they took 3-5 minutes to heat.
In addition to "subs" and burgers, their version of "chuck wagon" (breaded, fried hamburger) was very popular, as was their "pizza burger." My college roommate and I used to buy quantities of these puppies and sell them in the dorm, til the school shut us down.
Stewart operated via a franchise model, with about a couple dozen distributors around the country that established their own customers/routes. At some point (which I can't really seem to sort out through research), Stewart faded and some of their franchisees took up the mantel – the largest being the (now known as) "Deli Express" label, a suburban Minneapolis company, which cranks out a million sandwiches a week at their Minnesota factory.
Other than "Deli Express," "Landshire," and Ohio's "AdvancePierre" (who recently acquired Landshire), the segment seems to be fairly regional, with a lot of smaller manufacturers like "Mom's" in OK and Texas.
7-Eleven contracts some of their sandwiches out to a division of Lufthansa airlines.
Although many of these sandwiches are assembled by hand in the smaller companies, automation has created mass production efficiency as seen in this video.
In my opinion, for the most part, these sandwiches are largely "OK" but usually a little spendy. If you want something quick to go and relatively "fresh" they are a handy alternative to fast food. Some are considerably healthier than say, a Quarter Pounder and fries.
I've written a number of pieces lately on a gas station that recently moved into my neighborhood, a smallish chain in the Midwest called "Thorntons" and I've sampled a number of their heat and eat products, including a burger, Pizza, chicken sandwich, breakfast sandwich and tenders.
Today I tried their "fresh" sandwiches, an Italian Footlong sandwich (sic), at $4.99, on a long roll with ham, salami, pepperoni and provolone. It comes completely condiment free, but the gas station has an amply stocked condiment 'bar.' I'm ok with cello wrapped sandwiches being sold 'naked,' too often in these products if lettuce/tomato are included, they've seen better days, as of course the deli meats are full of preservatives and maintain their appearance much longer than the vegetables. As far as the spreadable condiments, every person has their individual tastes, some sandwiches come with packets of mustard/mayo included in the cello wrapping.
Thornton's sandwich vendor is Lipari Foods "Premo" division; Lipari is a Michigan based manufacturer and distributor of different products and
product lines.
What did I think?
It's ok, no better or worse than any other brand. The expiration date on this one is weeks in the future, but the bread is already pretty dry, and the only flavor that really 'pops' is the pepperoni, and that ingredient is the least in volume on the sandwich, with of course, the least expensive meat, the processed ham, being in attendance in the largest quantity.
I added mustard and dill pickles at home, but it didn't really enhance or detract from the experience.
Since Thorntons has extensive roller grill offerings (hot dogs, sausages, those cylinder "Mexican" things, and a fresh condiment bar along side that, I probably would have been better off to open the sandwich at the gas station and load it up with junk there.
Live and learn.
Gas Station Sandwich Primer
"Fresh Thyme Farmers Market" is a relatively new chain of grocery stores in the Upper Midwest.  I've heard it described as "Trader Joe's meets Whole Foods."  I guess that means the focus is on "natural" and "organic" mixed with some interesting items (imports) like Trader Joe's stocks.
The chain is the brainstorm of the former CEO of  Phoenix based Sunflower Farmers Markets, which was founded by the originator of the Wild Oats chain, which was sold to Whole Foods.  The start-up is being financed by the giant Meijer grocery, out of Michigan, and has a goal of having 60 stores by 2020.
Fresh Thyme Farmers Market (not sure what happened to the apostrophe) stores are larger than Trader Joe's, but smaller than most Whole Foods. They have a very large selection of fresh produce, and the one I was in had a hot foods counter (pizza, sandwiches) and a deli counter. This location the deli meats were exclusively from Boar's Head, which is a respectable company, but in my own personal opinion, not the best in the segment.
To me, the store appears to have better value pricing than either TJs or WFs, and the day I was in, weekly specials included a pound of Thai (pond raised) shrimp for $3.79, and house made sausages in many flavors at $2.99.
I go to these kind of specialty stores for a few reasons:  looking for unknown (to me) ingredients to try out, house-made specialties, and unusual imports.  So I bought the shrimp, sausage, some produce, and a frozen pizza imported from Italy, which I hope is as good as the imported pizzas at Trader Joe's.  I'll let you know.  My opinion, the frozen pizzas at TJs from Italy and France are far superior to almost all American brands.
The stores are immaculate, open early and late, and the personnel are courteous and informed.  I'll stop back from time to time, for sure.
Store locator.  (Photos from the company's website and copyright their respective owners).
Fresh Thyme Market Review
Had an occasion to need appetizers this week, but didn't have time to make them.  A local Chicago company, Supreme Lobster and Seafood, sells quality heat and eat appys to bail you out of just such a jam.
Picked up their bacon wrapped scallops and their lobster rangoon won tons. Both could be ready in less than 20 minutes in a conventional oven.
Sometimes with 'bacon wrapped' items, it seems like the bacon seldom gets to a satisfactory "done stage," but such was not the case with the Supreme product.  Although these weren't 'bay scallops,'  they also weren't full size sea scallops; they may have been the latter cut into manageable portions. In any case, the bites had a great flavor.
As did the lobster rangoon won tons, a dollop of lobster 'salad' (with cream cheese) inside a crispy won ton, and yes, the pastries do puff up and get nice and crispy.
For these type of appetizers in the frozen food section of your grocery, expect to pay in the range of $1 per appetizer, which is competitive with any brand.
Should you need massive quantities, try a company like AppetizersUSA, which has a very diverse offering and different quantities to get shipped directly to you.
(The  scallop products are manufactured  for Supreme Lobster by Golden Phoenix Foods of St Louis, a company specializing in Asian appetizers and nibbles).
The plant, pictured below, is about a mile south of downtown off I-55.
Supreme Lobster & Seafood has a retail outlet in suburban Chicago, should you be in need of all manner of fresh and frozen seafood and fish. Store details.
Supreme Lobster Appetizers
Used to be if you wanted to take advantage of a "home meal delivery" service, the companies that were available in the genre were focused on weight loss; or you could try and put together your own plan with a company like Schwans.
But lately we been presented with  a gaggle of choices from different companies, catering to all types of diets and tastes, as well as subscriptions that send portion control ingredients for you to cook at home, or fully prepared fresh "heat and eat" meals from companies like IONutrition. These guys are focused on fresh, organic, wholesome meals, and you can subscribe to a pure vegetable diet or one that includes animal protein.
They comped me some samples, and first off I went for the Butternut Portobello French Lentils with Salmon, which is ready to go after only two minutes in the microwave.
The ingredients are so straightforward it's a breath of fresh air: Salmon, lentils, onion, carrots, mushroom, sweet potato, squash, eggplant
almond, tumeric, cumin, parsley, garlic, sea salt, filtered water.  What, seriously? None of those ingredients you can't pronounce or have no idea what they are? Wow. Outstanding, folks.
Another significant difference with IoNutrition is they don't have freezers chock-a-block full of frozen meals; they prepare your order right when you place it, and ship it out in a gently refrigerated box.
Watching calories, carbs or fats?  You'll dig this nutritional information.   15 ounce serving = 537 calories, fat 2, carbs 55, fiber 16, protein 46. Meals are gluten and dairy free,organically sources elements. Eat them at home or amp up your daily office lunch.
The big question?  How was it?  Fantastic.  Seriously.  As good or better than anything I could fix at home, and possibly the best salmon I've  had in years. Additionally, the creative blending of spices and flavors in the sides is a real nice change.
If I haven't given you enough reasons to try them out, know that IONutrition is a 'caused-based' business and supports several charity partners.
One more reason?  How about a discount just for readers of Burgers, Dogs, Pizza, Oh My! For a limited time, get 15% off any meal plan by using the code "BURGERS."  Get the full 411 on the company here.
Ionutrition Meal Home Delivery Review